Why can't I see the data of the previous days after authorizing the store?
The system will only collect data for the first 7 days on the second day after the shop has been authorized.
For example: You authorized the store on November 9. Our system will start counting the data of the previous 7 days at 00:00 on November 10 (that is, the data on Novemeber 3, November 4, November 5, November 6, November 7, November 8, November 9) .
Why is the order amount/product price different from the actual price?
Please check whether the currency set in your account is the same as the actual sales currency.
If you find inconsistencies, you need to modify the time zone in the settings.
Note: After you switch the time zone, you can see the accurate data in the next day.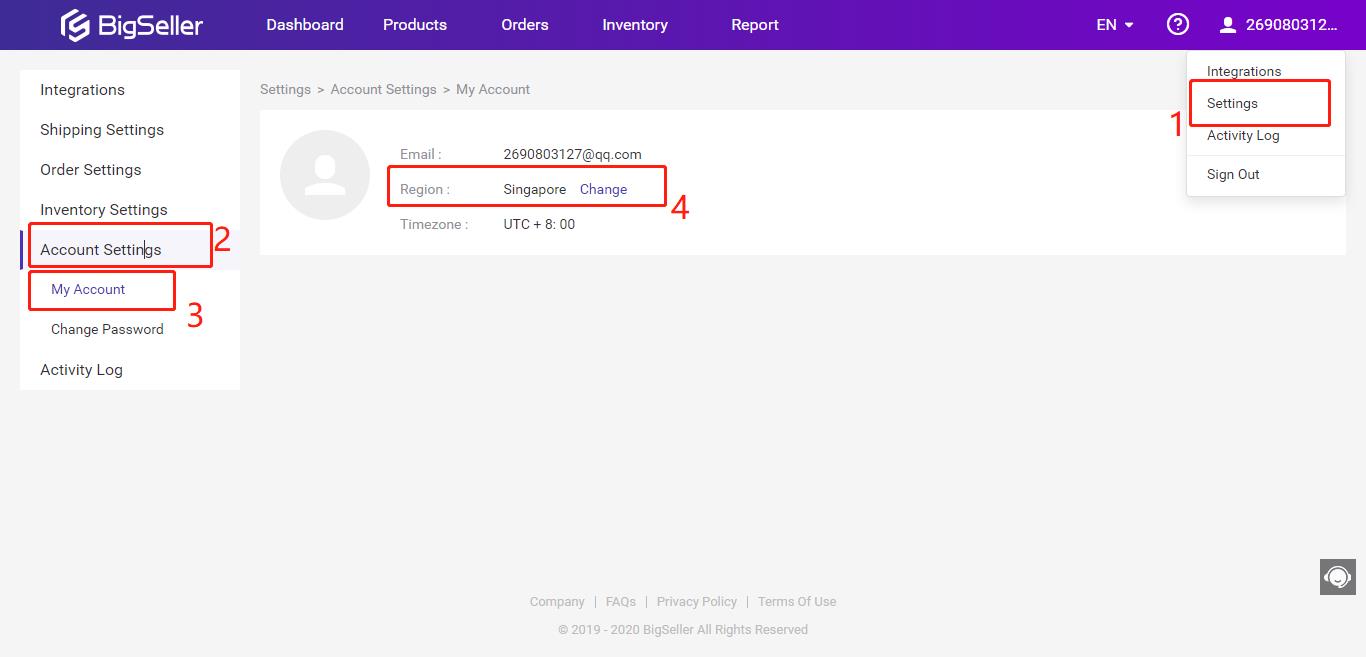 Why is the Average Price in Items Analysis inaccurate?
Please confirm whether you have ever modified the product price or set a promotional price. If not, please contact customer service.
Why the number of orders from the previous day is incorrect?
Because the system doesn't do statistics in real-time but only does this in the early morning, around 1:00 am. And due to the delay of the API interface callback, orders in the previous day may have not been fully synchronized from Marketplace to Bigseller. If you encounter this situation, we suggest you check the data the next day.
For example: after the 11.11 big sale, the number of orders on November 12th may be wrong. It is recommended that you check the data again on November 13th.