Step 1:
Go to
Shopee
> Hover on the product you would like to scrape > Click on
Scrape to BigSeller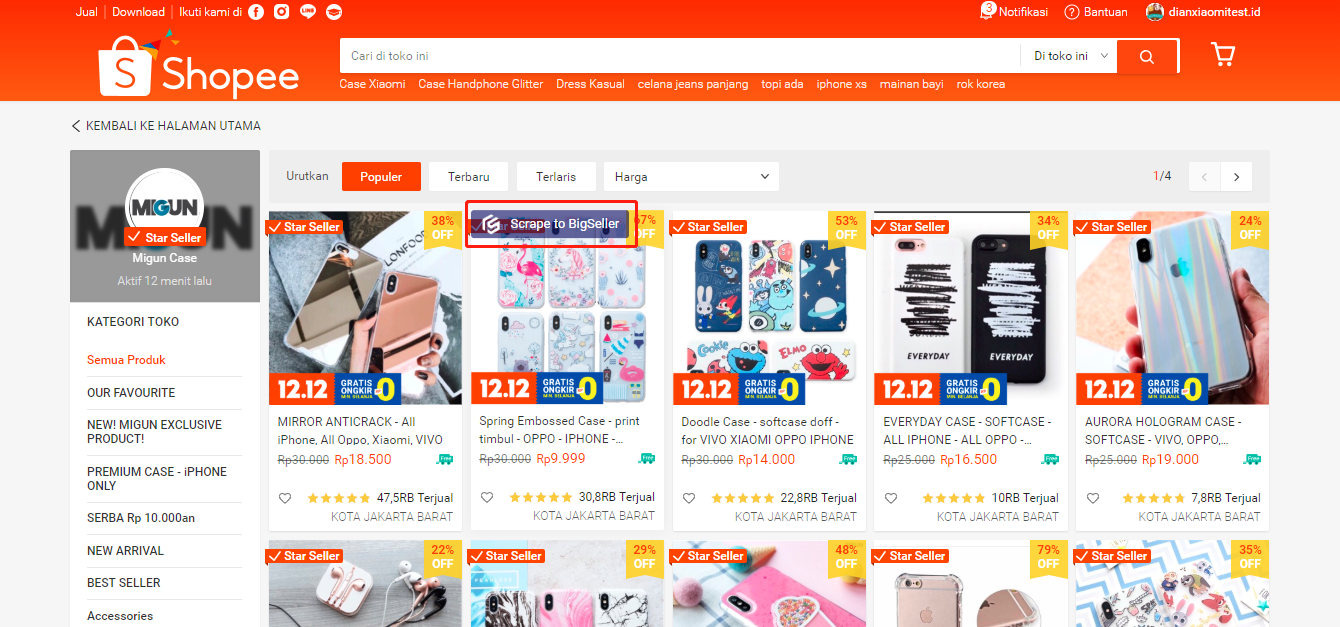 We can scrape the information below from Shopee:
Product name, product description, product image, size chart, variant information, variant image, stock, price...

Step 2:
After scraping, all products scraped will be listed on Scrape Products.
Go to Scrape Products > Click on Shopee Draft Listing > Select the stores you would like to import > click Import to Stores > select stores and click Import.


Notes: If you want to import to other platforms, you can just select the platform you want and choose the store.

Step 3:
Now you will view imported products on Shopee Draft Listing.
You can click on the Icon below to edit or publish.