Step 1. Download
Kiwi
browser
to your phone.
Step 2. Open your Kiwi browser > Enter bigseller.com > Login your BigSeller account
Step 3. Visit
BigSeller chrome extension
in Kiwi browser, click Add to Chrome.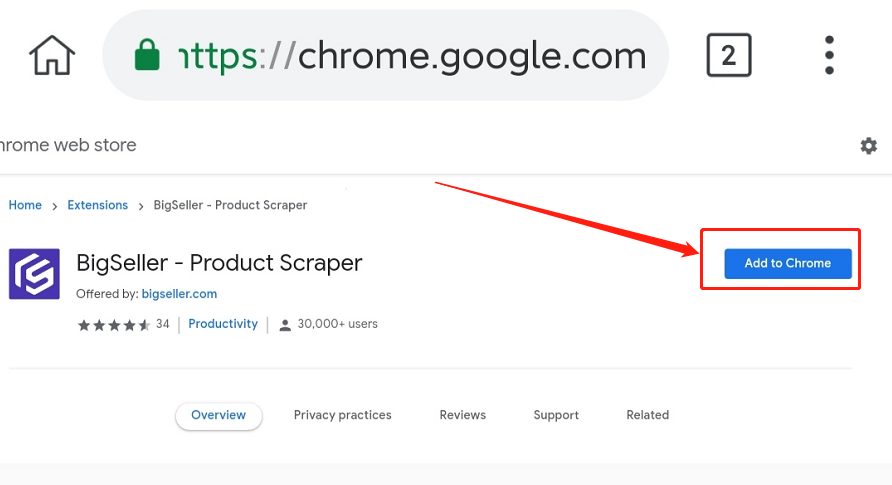 Step 4. Visit the platform you want to scrape products, then enable the
Desktop site
option.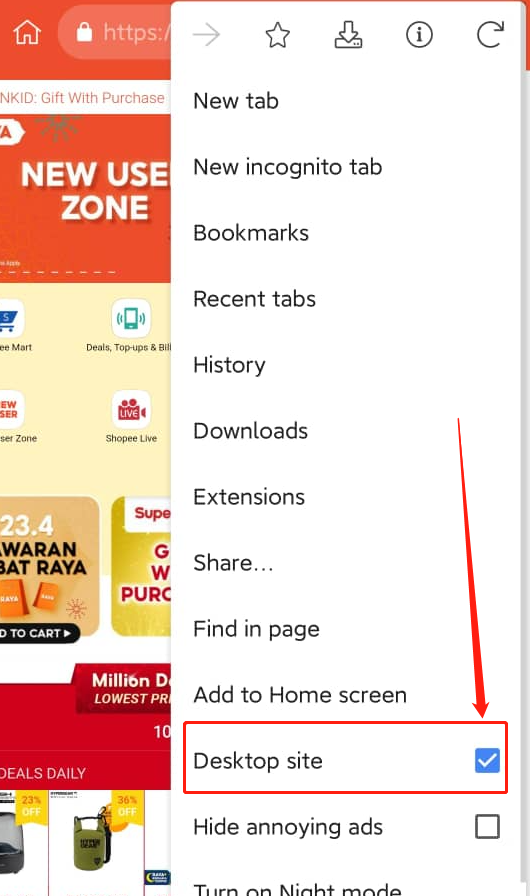 Step 5. Scrape product. You can scrape products individually or in bulk.
Note: You need to enter product details page when you scrape products individually.